Jack Keane 2 The Fire Within-FLT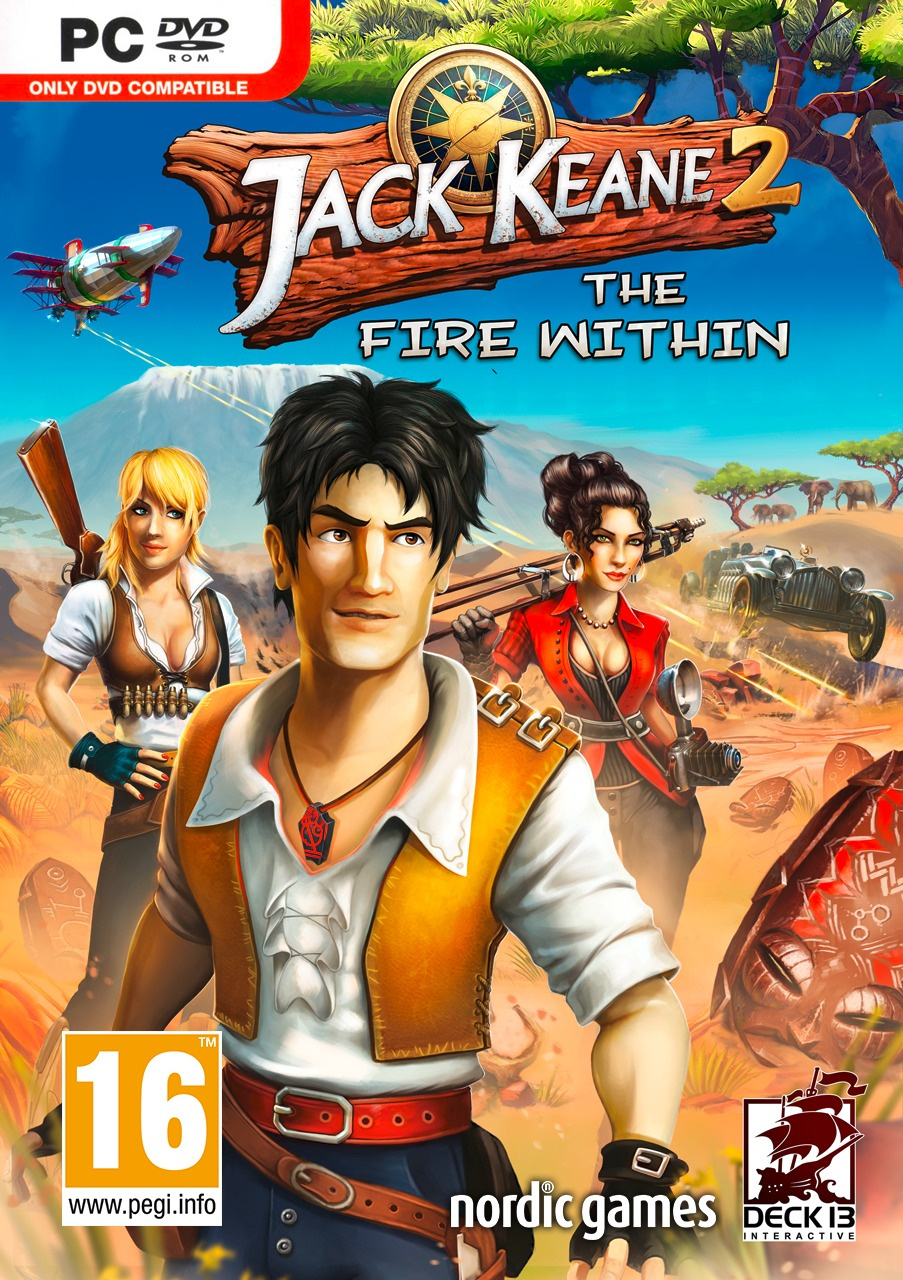 Editeur : Deck 13

Développeur : Nordic Games

Type : Aventure

Note du test : Aucune note...

Date : 28 juin 2013



Config minimum :

OS (système d'exploitation) : Windows Vista/7/8

Processeur : Intel

Pentium 4 1.8GHz/Athlon XP 1700+

Mémoire vive : 1 Go de RAM

Place sur le disque dur : 1 Go libre

Mémoire graphique : 128 Mo

Carte graphique : nVidia GeForce 210/ATI Radeon X600 Series



Config recommandé:

OS (système d'exploitation) :Windows Vista/7/8

Processeur :

Core 2 Duo E4400 2.0GHz / AMD Athlon 64 X2 Dual Core 4200+

Mémoire vive : 2 Go

Place sur le disque dur : 1 Go libre

Mémoire graphique : 256 Mo

Carte graphique : nVidia GeForce GT 340 / ATI Radeon X1900 GT




L'aventure se déroulera en 1899 alors que Jack est irrémédiablement attiré vers les richesses cachées

en Chine. Le héros convoite particulièrement un légendaire trésor enfoui au sein de la prison de Shanghai.

Le plan est alors d'infiltrer les lieux et d'en sortir ni vu ni connu. Evidemment, rien ne se

déroule comme prévu L'humour devrait encore tenir une grande place au sein de l'histoire, de

même que les énigmes décalées, à l'image de celles du premier volet. La bande-annonce laisse

aussi envisager quelques séquences d'action telles qu'une poursuite de zeppelin

à bord d'une voiture. Concernant le gameplay, Jack Keane 2 : The Fire Within

introduira deux méthodes de contrôle : les déplacements du

personnage au clavier ou tout simplement le bon

vieux curseur typique de point and click.








Hébergeur : Torrent


Format : .iso

Plateforme :


Langue :


Sous-titre :


Région :


Nom de la Release :Jack Keane 2 The Fire Within-FLT



Total du post : 2.1 Go








***************************************

::INSTALLATION::

***************************************



-------------------------------------------------------------------------------------------------------------------------------------------------------------------



1) - Montez l'image avec daemon tools





2) - Installez le jeu





3) - Jouez



-------------------------------------------------------------------------------------------------------------------------------------------------------------------